July 14, 2021
Hermann Dudley Murphy and the Art of Frames
From the first simple, wooden borders made in ancient Egypt to ornately carved and gilded modern pieces, picture frame design has evolved throughout history. Often overlooked as art, picture frames were reexamined by Arts and Crafts practitioners. Influential painter and frame maker Hermann Dudley Murphy (1867-1945) believed that a frame should be an aid to the work of art and, if done properly, a work of art itself. Frame shops of the period, including Murphy's Carrig-Rohane, followed this philosophy, crafting hand-carved and gilded frames to complement specific works. The Museum of the American Arts and Crafts Movement (MAACM) will display numerous handcrafted picture frames by the movement's prominent makers.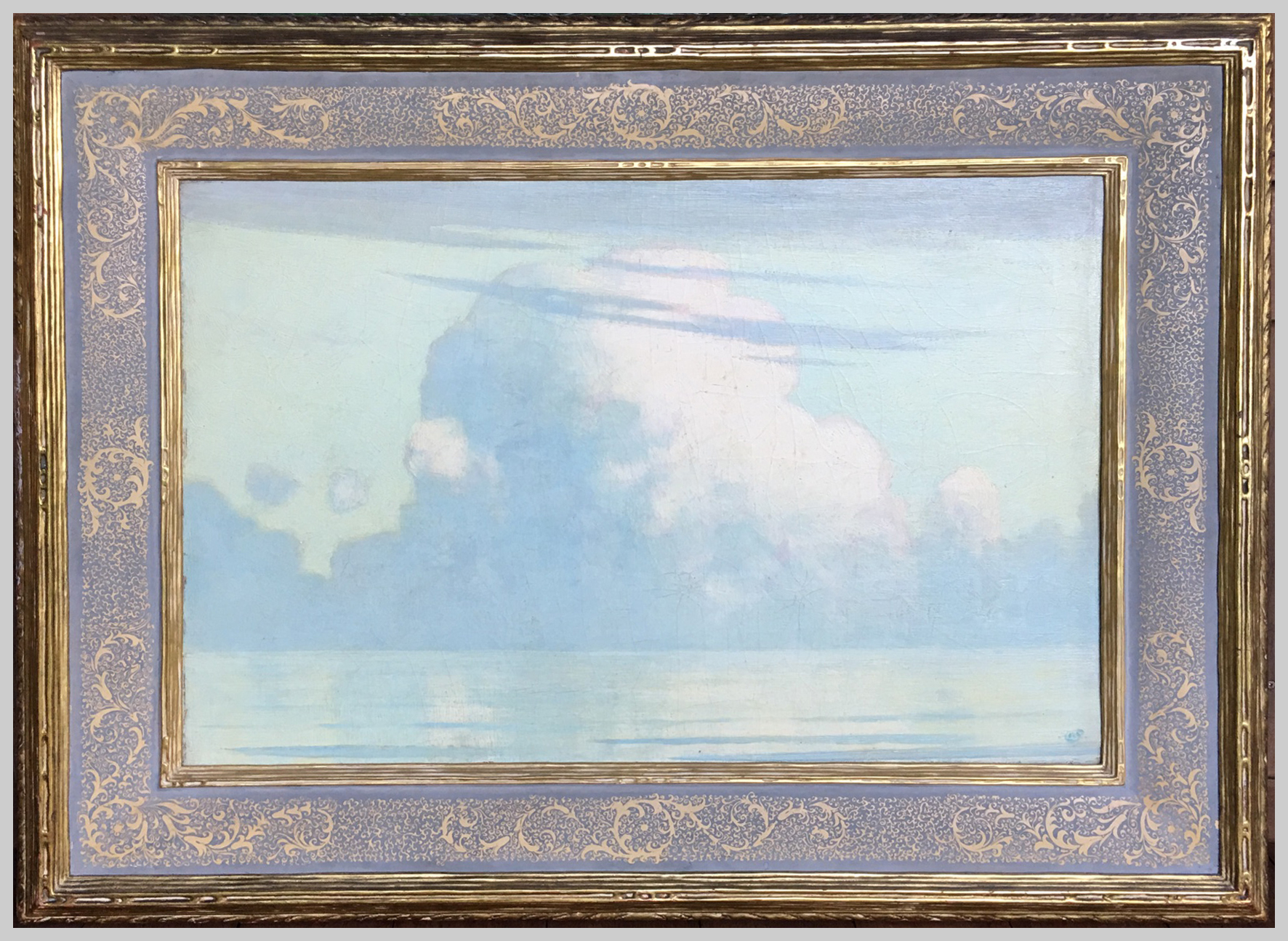 American artist James Abbott McNeill Whistler (1934-1903) had a profound impact on public taste for picture frames. He designed elegant gilded frames for his paintings, using various shades of blue and green tinting on the gold leaf. By changing the frame's color palette, Whistler harmonized it with his artwork's cooler, softer tones, creating a unified presentation.
When Murphy moved back to Boston in 1897, the Arts and Crafts movement had gained wide popularity. The movement's preference for strong, simple lines and durable construction influenced Murphy's frame designs. He set out to create hand-carved and gilded frames, free of excess ornament, to harmonize with his paintings. In 1903, Murphy opened a frame shop named Carrig-Rohane, meaning "red cliff" in Gaelic, a nod to his Celtic roots. Murphy was the first American frame maker to sign his frames, making the statement that they, too, were works of art.
Murphy's shop was a major force in Boston's art scene, crafting quality frames with high price tags. Soon the company expanded to include painter and carver Charles Prendergast (1863-1948) and woodcarver Walfred Thulin (1878-1949). Under Murphy's direction the studio produced quality, handmade frames, custom designed to coordinate with a client's work of art.
Charles Prendergast worked with Murphy in the early years, but often also collaborated with his brother, artist Maurice Prendergast (1858-1924). Like Murphy, Charles Prendergast started his frame making career by designing and carving frames for works of art made by his brother and their artist friends. He believed that "a good frame will bring out all the fine points of a good picture and will strengthen a poor one." His eye for harmony resulted in perfectly coordinated frames with unique motifs and experimental finishes./p>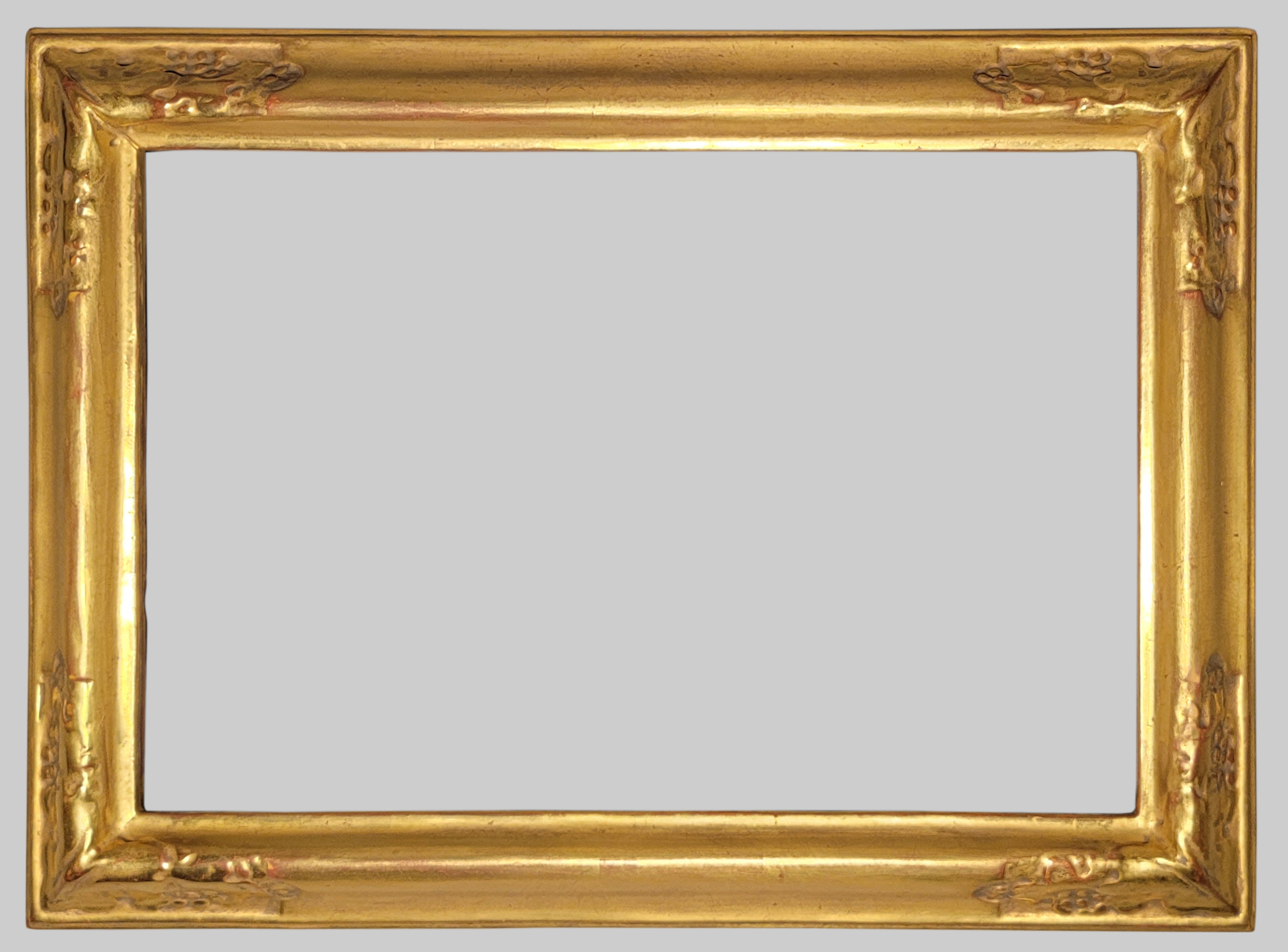 Walfred Thulin had a much deeper involvement in both the artistic and business sides of the frame studio. In 1907, Murphy wrote, "Mr. Walfred is a…carver who takes as much pleasure in his work as I do in my paintings, a man who is thoroughly an artist." In 1911, Thulin became president of the business and it was incorporated as the "Thulin-Murphy Co." Going forward, frames were signed with both names. However, in 1914, the company name changed back to Carrig-Rohane.
Eventually, the studio grew to about 10-12 workers. Respected globally, Murphy and his associates were dubbed "the Boston Group" by the magazine International Studio. In 1915, Murphy transferred the shop's management to his friend, art dealer Robert C. Vose. This arrangement continued for years until the Great Depression, when the cost of custom frames was no longer practical. Though the business was dissolved in 1939, Carrig-Rohane's frames still serve as prized examples of the art of frame making in America.