September 17, 2021
MAACM is Now Open to the Public!
The wait is over to visit the world's only museum dedicated exclusively to the American Arts and Crafts movement. With over 40,000 square feet of gallery space filled with fine crafted objects and installations, situated in a beautifully designed building, there is sure to be something for everyone at MAACM.
Check out MAACM's Plan Your Visit page to learn more. We can't wait to meet you!
While you're here…
The Arts Café is a perfect place to grab a gourmet coffee and a luxurious pastry or enjoy a delicious lunch during your day at MAACM.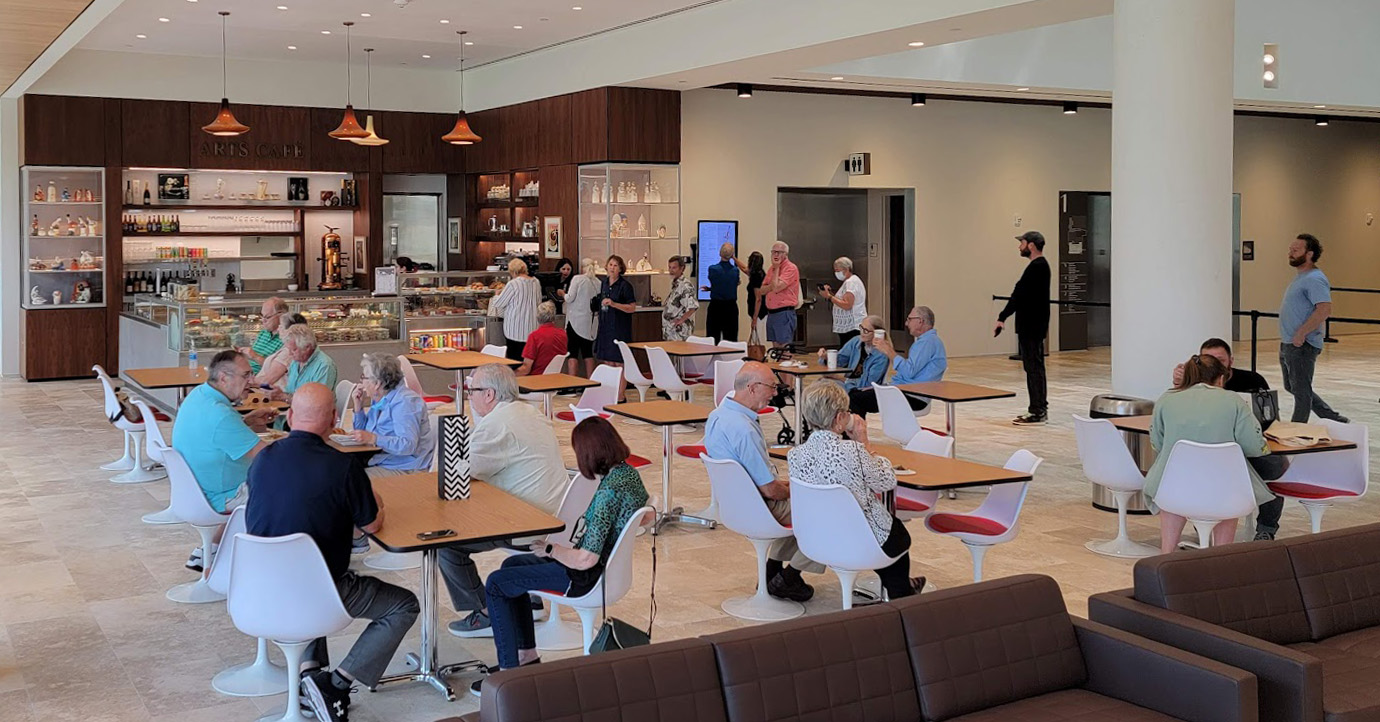 Shop the Museum Store for a carefully curated collection of handcrafted gifts, exclusive merchandise, and stunning jewelry inspired by the Arts and Crafts movement.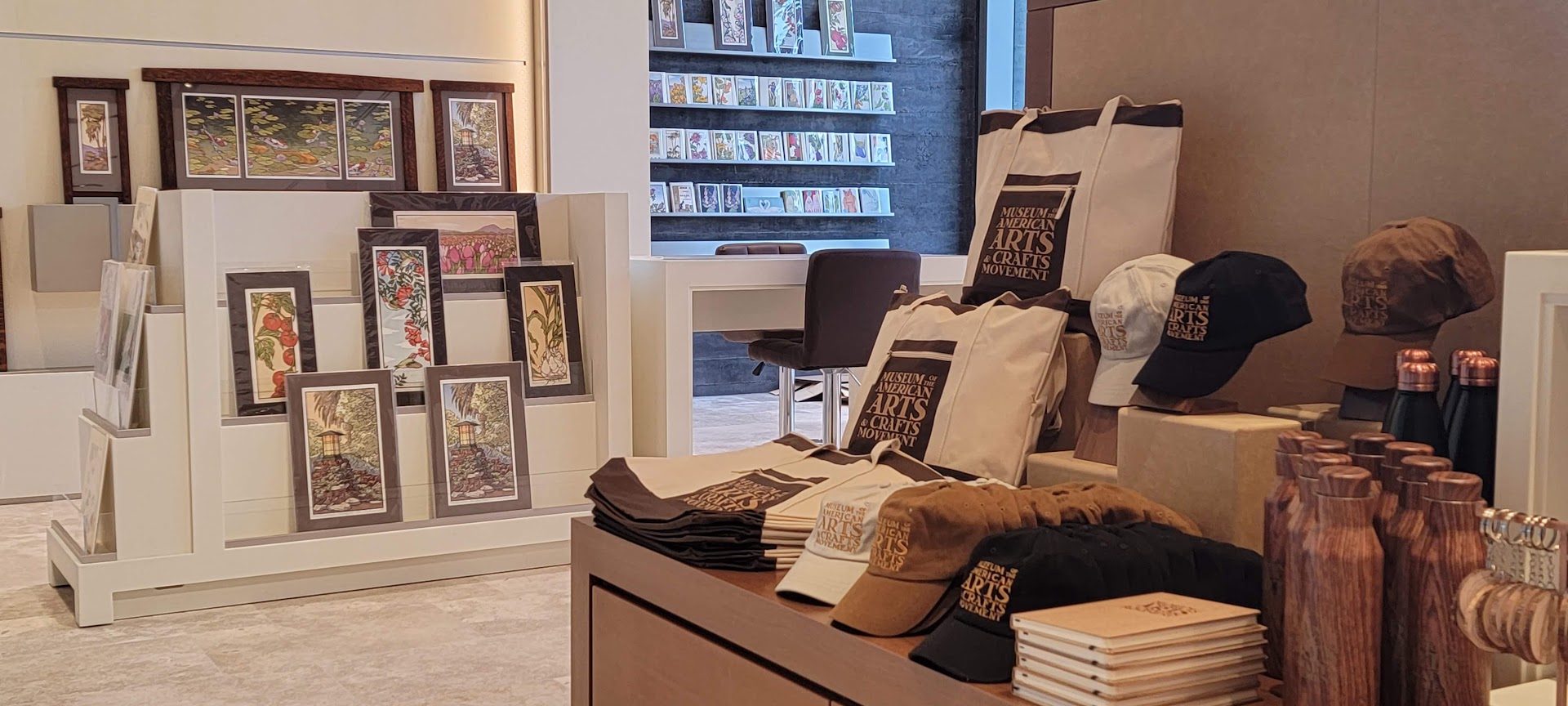 Exhibitions
Temporary exhibitions at the Museum of the American Arts and Crafts Movement further expand the story of the movement. Opening exhibitions include:
Love, Labor, and Art: The Roycroft Enterprise
September 7, 2021 - January 9, 2022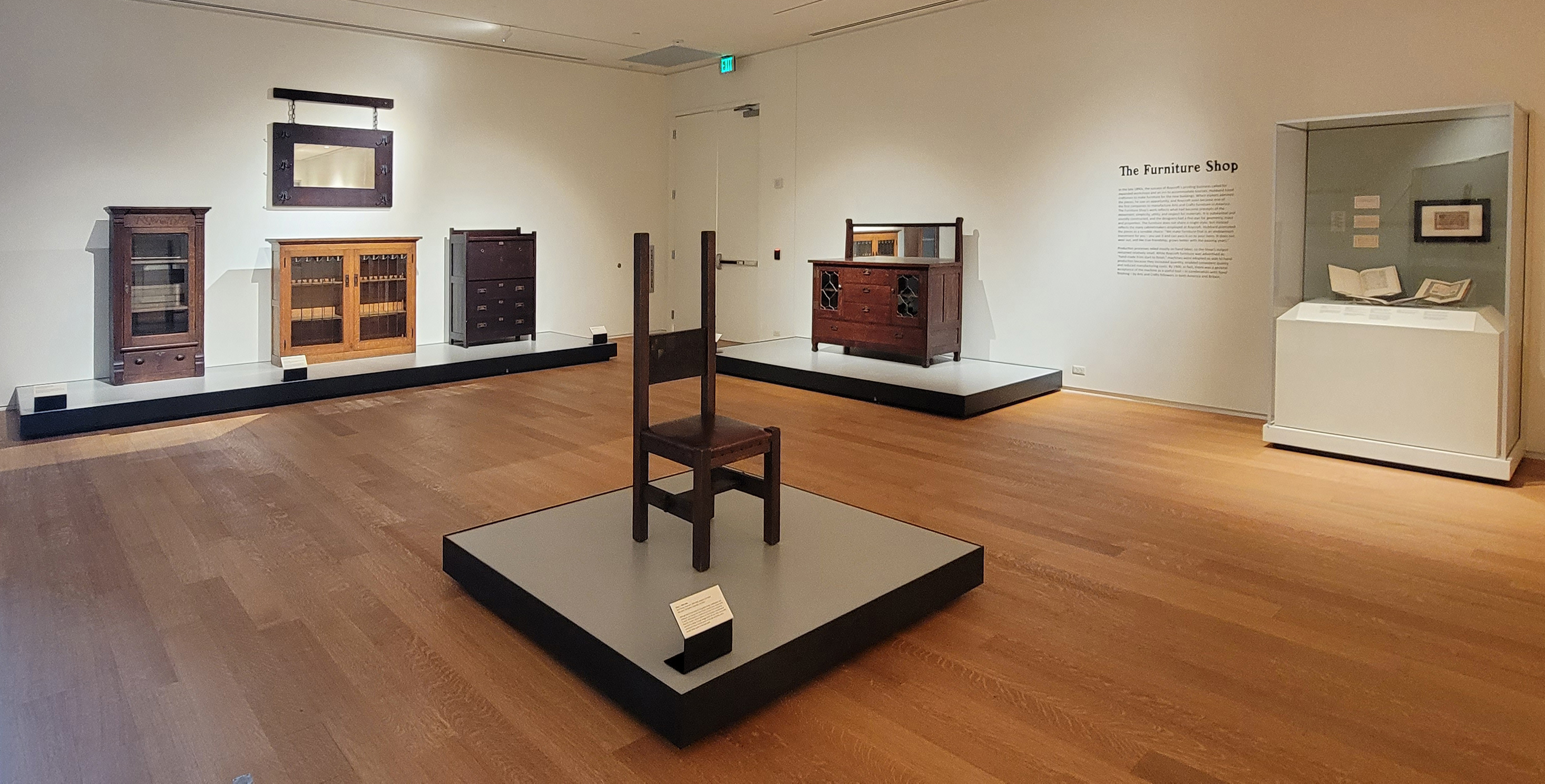 Under the spell of the British Arts and Crafts movement, Businessman Elbert Hubbard set out to create handmade books in the style of William Morris' Kelmscott Press. The printing shop he opened in 1895 was the start of the first and most successful Arts and Crafts community in the United States, Roycroft, in East Aurora, NY. Roycrofters created a wide range of works that were simple, beautiful, durable, and honest in construction. Organized by MAACM, Love, Labor, and Art includes more than 75 examples of the variety of objects produced there – from printed books and ephemera to furniture, electric lighting, metalwork, and leaded glass. Works on display are drawn from the extensive holdings of the Two Red Roses Foundation and private loans.
Lenses Embracing the Beautiful:
Pictorial Photographs from the Two Red Roses Foundation
September 7, 2021 - January 9, 2022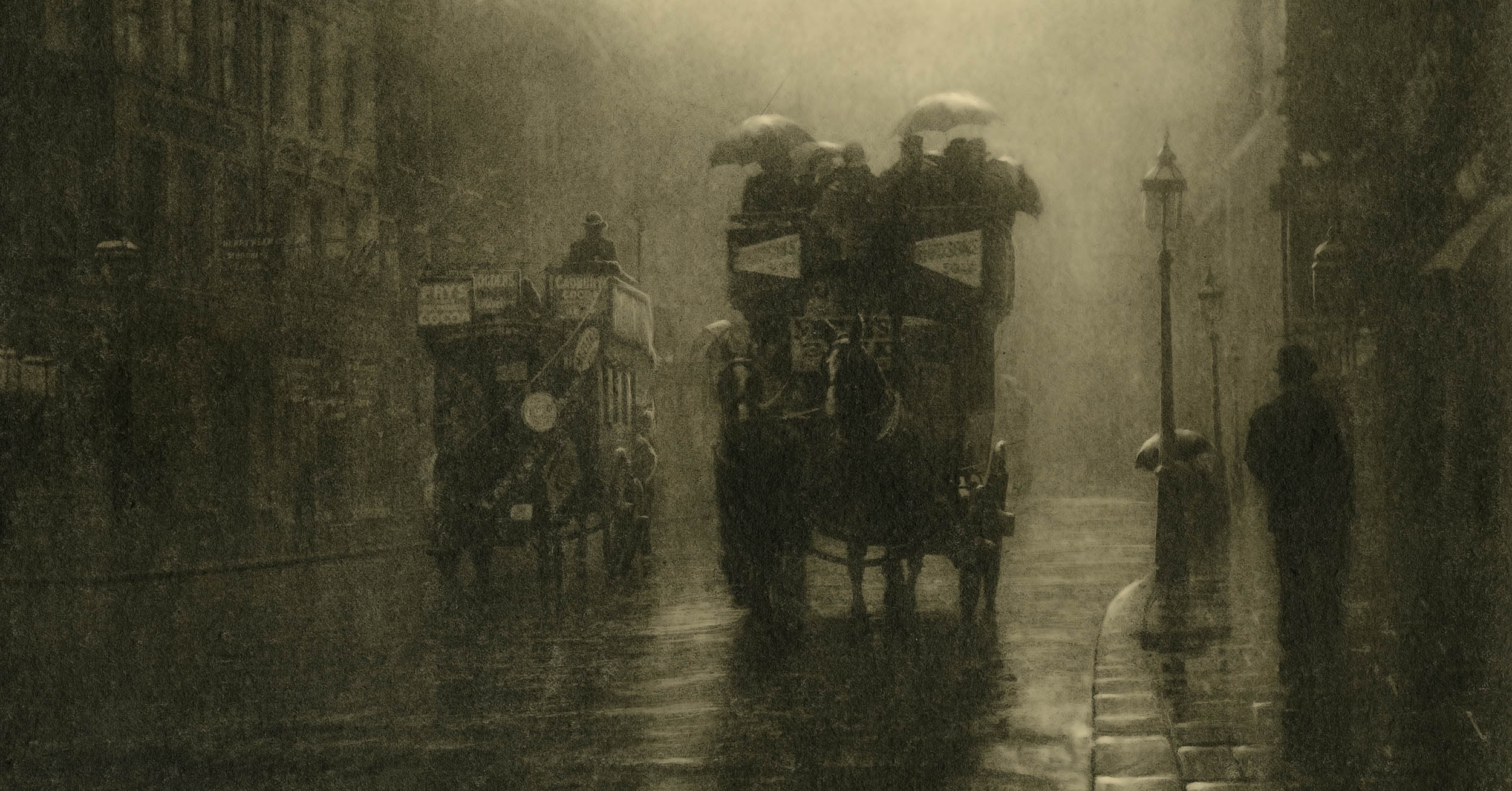 Spanning two generations of photographers from the 1890s to the 1940s, Lenses Embracing the Beautiful features more than 150 stunning pictorial photographs and rare books from around the world. The pictorialists sought to create camera-generated images that spoke to the artistic possibilities of their medium. To achieve creative, subjective, and emotional results, they chose accessible subject matter such as landscapes and portraits, carefully composed their images, emphasized simplicity, and utilized soft-focus effects. Organized by MAACM, Lenses Embracing the Beautiful features the work of significant international pictorialists including Alfred Stieglitz, Edward S. Curtis, Heinrich Kühn, and Léonard Misonne.
What's Happening at MAACM: October 2021
MAACM Family Day: Marvelous Metals, October 2, 2021 10am-3pm
*free with admission
Be among the first to experience our awesome family-friendly spaces at the inaugural Family Day event! We're kicking things off with family tours exploring metalwork and the Roycroft Copper Shop in the Love, Labor, and Art exhibition. Afterwards you'll want to check out our brand-new education studio and create your own votives with punched-out metal designs.
Third Thursday: Spooky and Spirited, October 21, 2021 5pm-9pm
*free with admission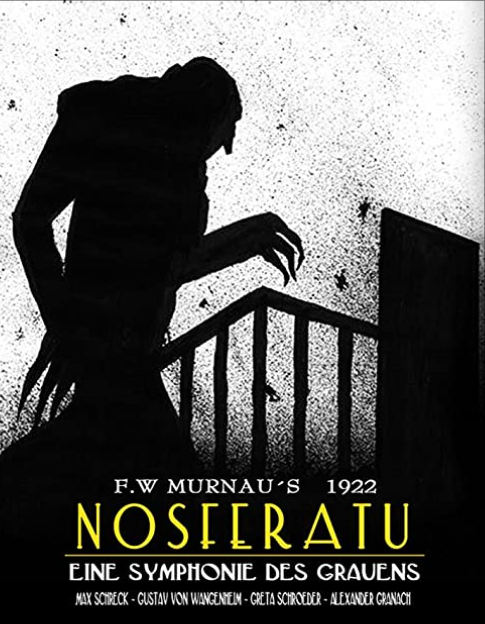 What spooky stories lurk in the museum after dark? Join us for a "spirited" signature cocktail, a special screening of horror classics such as Nosferatu, and a curated tour of some of the ominous and eerie highlights of our collection.
Sunday Film Series:
Elbert Hubbard: An American Original,October 24, 2021 2pm
*free with admission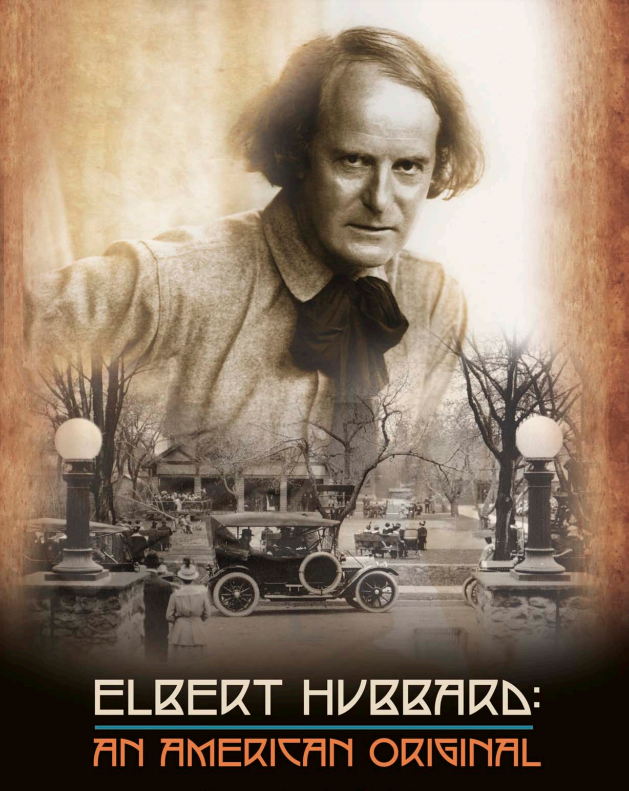 This is a story of love, art, passion, and controversy set against the backdrop of the Arts and Crafts movement at the turn of the 20th century. To this "back-to-basics" artistic and cultural movement, Hubbard contributed his bold, ingenious talent and creative force. As the flamboyant founder of the Roycroft artisan community, Hubbard was an influential figure who died as dramatically as he lived. (2009, 56 minutes)
Please join us after the film for a special docent-led tour of the Love, Labor, and Art: The Roycroft Enterprise exhibition.
---
Membership Update
A warm welcome to all of our MAACM Opening Members! Please stop by our front desk to pick up your membership cards if you haven't already. We look forward to seeing you!
Planning to visit often? Consider purchasing an annual membership starting at just $75. Memberships can be purchased online or in-person at our front desk.
---
Have you heard?
MAACM is honored to be a 2021 Good 'Burger Award Nominee. Please vote for us here!